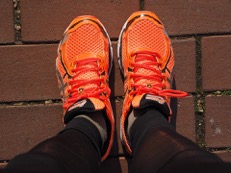 Behind this wonderful initiative stand two friends, Lucile and Colleen, who decided to organise a walk on the 24th of September 2016 to show their support for an association. After researching and thinking for a while, they chose our association URBAN REFUGEES !
The big day has come ! For 7 hours, the 2 friends have walked 30km (about 19 miles) throughout London to support the cause of urban refugees, thus collecting the tidy sum of 550$ (as well as a few aches and blisters on the way !)
With the help of their relatives, who shared the link to the fundraising on social networks, they achieved to reach over their initial goal of 500$.
Thank you again for your support, Lucile and Colleen. Thanks to you URBAN REFUGEES has gained profile and has collected donations.
And BRAVO ! It was a great performance !
The fundraising page is still activated, you can still donate to support us : https://www.generosity.com/fundraising/london-30k-charity-walk-for-urban-refugees/x/11280252